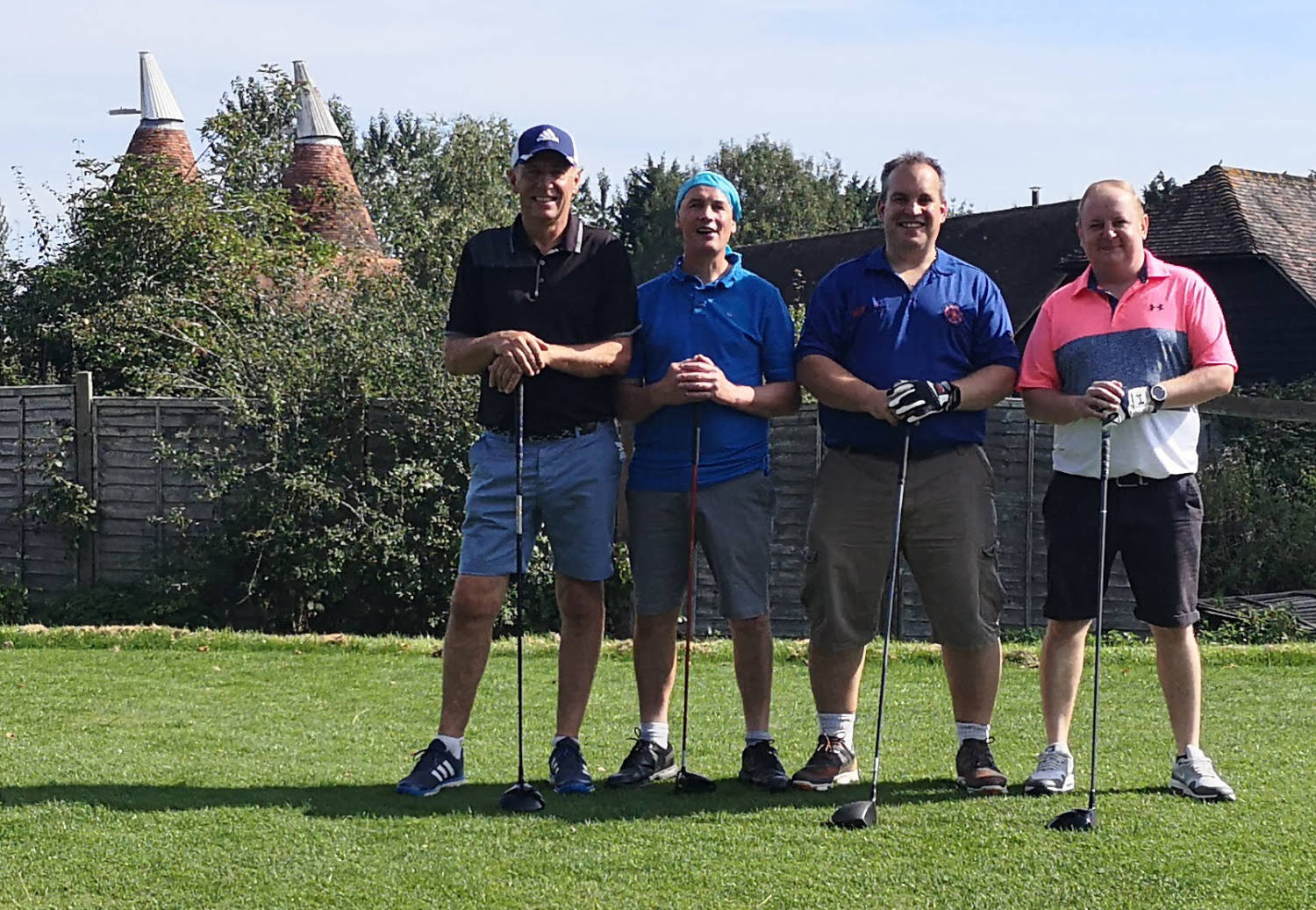 The Ridge GC near Maidstone posed some interesting questions for the 17 members that attended. A much improved golfing venue the greens were always going to be a problem with challenging pin placement, slopes and clever bunker placement. The weather also made the round difficult with soaring temperatures and very little cover.
It was no surprise to see the average sores in the low 30s but high handicapper Rob Impey (48hc) made it all look easy with 39 points, way ahead of Andy Oxberry (10hc) on 35 points and third place Mike Barham (12hc) on 33 points.
Spot prizes (a pocket of Callaway club logo balls) were won by Andy Oxberry (NP), new member Carl Bolton (NP-approach) and Paul Sequenza (NP). The 2s club was rolled over with 3 winners and the only KO cup match was won by Ian Jackson beating Paul Sequenza 5 and 4, see draw results and next round matches.
Along with new member Carl Bolton the society welcomed back after a sabbatical of nearly 3 years ex-captain and founder member Andy Stevenson.
Also see handicaps latest and LEADERBOARD
Images courtesy Rob Impey