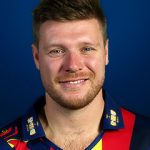 Golf Society
Kent based, the golf society was established in 2009 when a group of friends started playing once a month on a Saturday morning. That friendly group has now grown to over 30 members playing friendly 'Stableford' matches at golf courses all around the county and beyond to R and A rules: www.randa.org
The clubs patron is Kent and England Lions pace bowler Matt Coles.
We play 3 yearly competitions inc: Highest points total, highest average (best of 7) and a cup competition plus spot prizes for nearest the pin and a 2's club fund.
We also play in golf society open competitions organised by Kent golf courses including The Cotton challenge – Sene Valley GC and 'The Legends' charity match at Canterbury GC with Kent CCC players. Recently golf break holidays have been added to the yearly events with trips to Tenerife (Sky Sports open), The Ashbury in Devon, Five Lakes in Essex, Belton Woods, Wensum Valley and Dale Hill.
As special offers become available additional week day events are organised to courses in Kent, Surrey and Sussex.
The future
Founder members still play every month and are looking to expand the society to like minded local golfers. If you would like to join us? click here
Matt Coles image courtesy Kent CCC
Officers
2019 Captain: Mike Barham
Chairman: Kevin Mullins
Treasurer: A McBeth
Handicap Sec: Andrew Oxberry
Club/Fixture Sec: Nigel Stevenson
Match day sec: Paul Sequenza
President: Karl Robson
Vice Presidents: Alex McBeth, Steve Winder, Kevin Mullins

Club Sponsors
see all sponsors
Past 'Shield' Winners
most points
runner up
best average
Cup [winner]
2019: Andy Oxberry
Runner up: Alex McBeth
Andy Oxberry
KO Cup: Kevin Oxberry
2018: Nigel Stevenson
Runner up: Karl Robson
Karl Robson
KO Cup: Nigel Stevenson

2017: Antony Back
Runners up: Steve Winder
Antony Back
KO Cup: Steve Winder

2016: Alex McBeth
Runners up: Jason Robson
Jason Robson
2015: Will Scull
Runners up: Royston Gough
Royston Gough
Most points pre-2015
2014: Mark Delo
Runners up: Mark Burns/Nigel Stevenson
2013: Chris Adams
Runner up: Mark Burns
2012: Tim Epps
Runner up: Chris Gough
2011: Chris Gough
Runner up: Chris Adams
2010: Trevor Bailey
Runner up: Ady Gough
2009: John Bundock
Runner up: Mark Delo