Due to GDPR data protection, the handicap information has now been moved to the members area
HANDICAPS (2019 Season Edit)
Our Handicap Secretary uses the CONGU handicapping system, as used by many golf clubs throughout the world. It enables handicaps to be adjusted both up and down after every event that is listed on the society rota.
The society is split into categorised groups in relation to what handicap you play off.
The categories cover all handicaps from +/ Scratch up to a maximum of 54.0 for both male & female society members.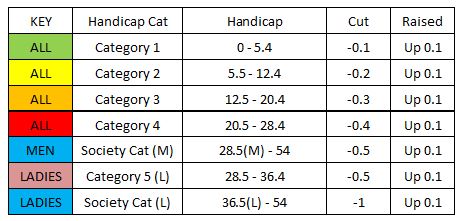 Also this season it has been decided that any Society members that have an official golf club handicap through being a member of a club will be expected to declare it and start the year playing off it. Those members this applies to can still be adjusted both up & down although will not be able to rise higher then this figure at any point during the year.
HANDICAP ADJUSTMENTS
At each event a standard scratch score will be set that participants are expected to return. This will be 36 points in January, February, October & November and 34 points during the remaining months of the year. December will not be included as it is our Xmas event and usually played as a team game Texas scramble.
Adjustments will then be made from these scores in accordance to your handicap category and score posted at each event.
Reductions will be by – 0.1,2,3,4,5 or 0.5 & 1.0 (L) for every point over 36 scored.
Increases will be the same for all handicap categories so for every point below 36 scored your handicap will increase by + 0.1
(Up to a maximum of 54.0 for both men and women)
HANDICAP ADJUSTMENTS (FOR SOCIETY DAY WINNERS)
At each event the Members who finish in 1st, 2nd and 3rd will receive a further reduction to their handicaps that will be as follows 1st -1.0, 2nd -0.6, and 3rd -0.3 Handicaps will be adjusted after every event and be updated in time for the next event.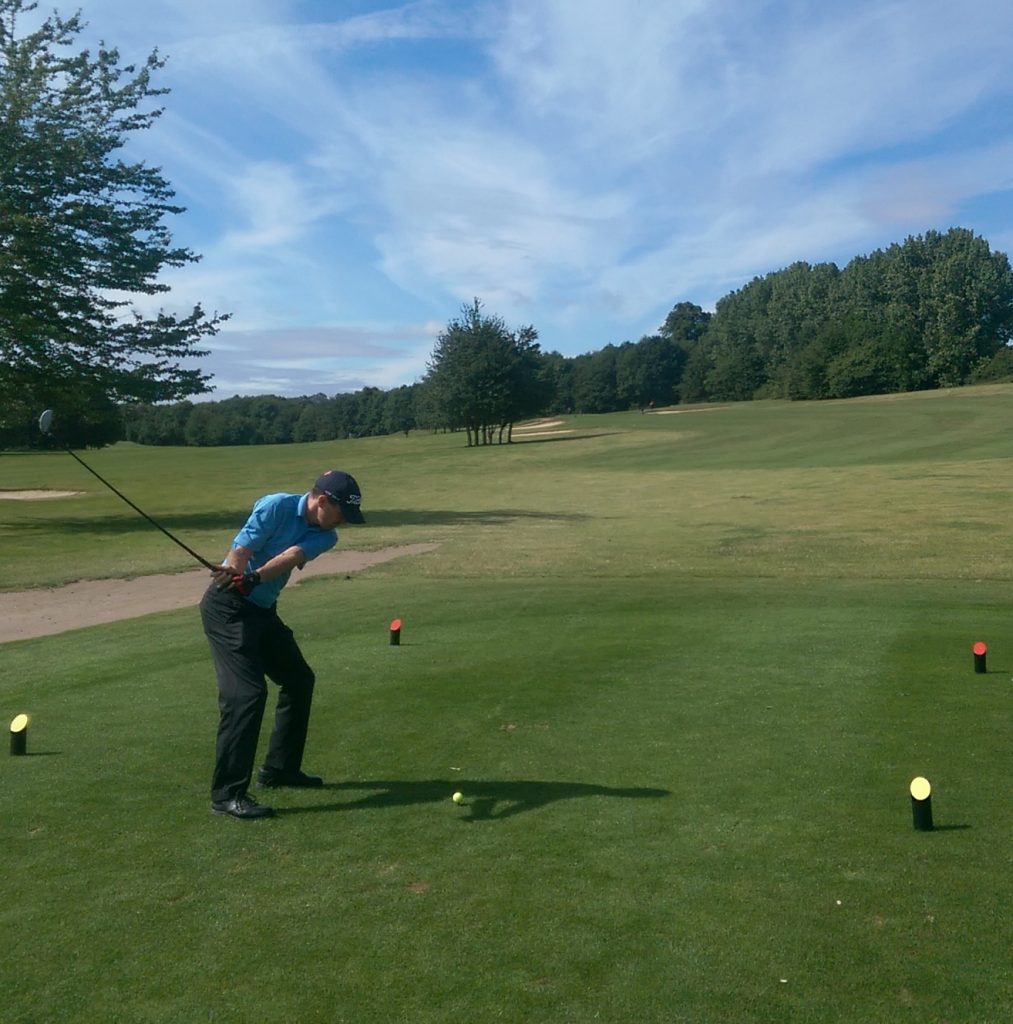 Kevin Mullens, the 1st at Boughton 29th July 17