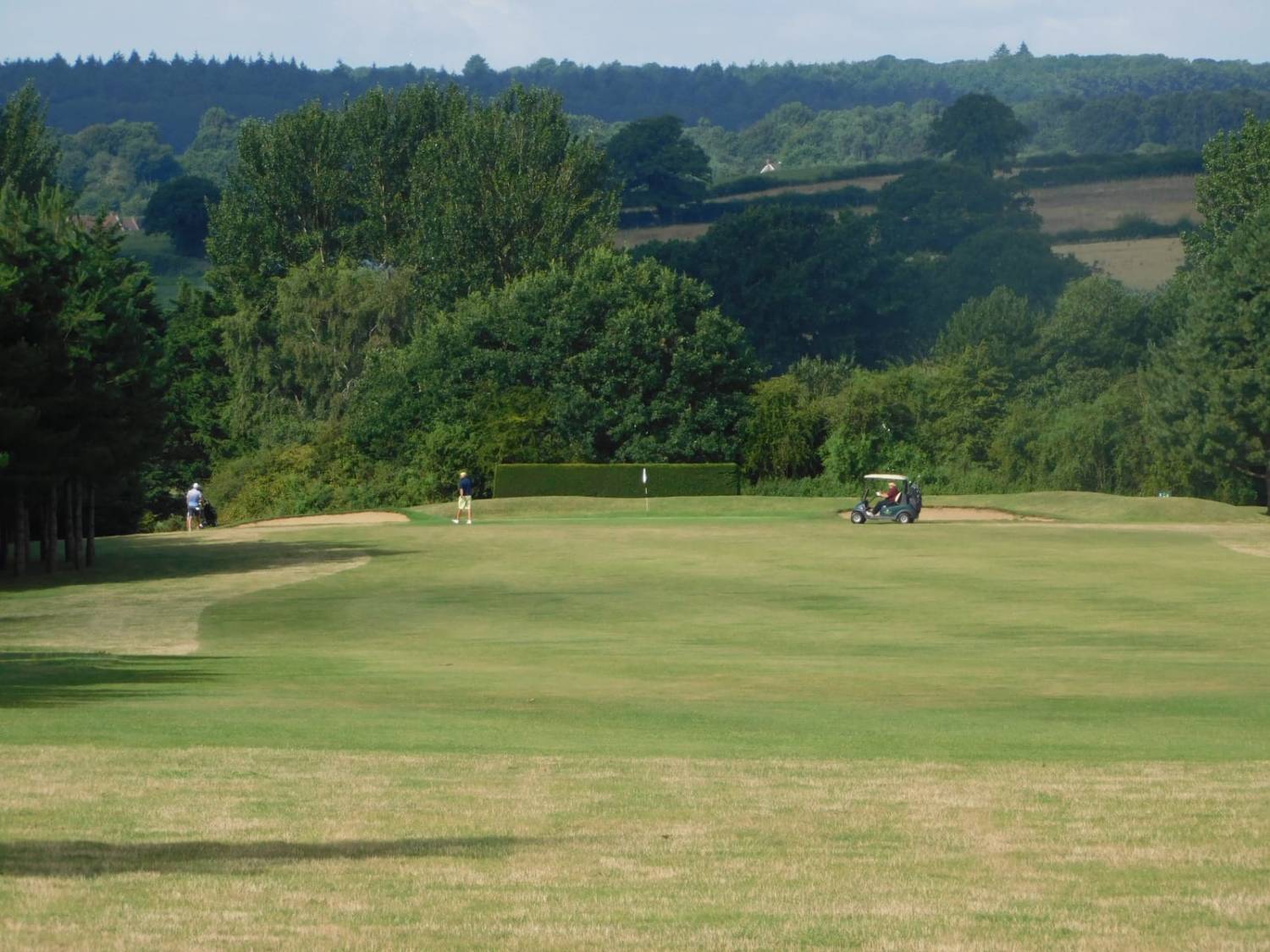 7 members of the St Stephen's Golf Society travelled to Norfolk for a weekend at The Wensum Valley Golf Courses near Norwich. 4 x 18 hole events were organised for the weekend on The Valley and Wensum Championship course.
Day 1 – Shaun Rutt (11hc) took the shorter Valley course apart with a stunning 41 points making him the clear leader with Mike Barham (14hc – 38pts) second and Nigel Stevenson (19hc – 36pts) third.
Day 2 – morning round again on the Valley course, won by Mark Vinter (19hc – 36pts), second Dave Gregory (25hc – 34pts) and Nigel Stevenson third.
The afternoon round moved to the Wensum Championship, a more challenging course 500 yards longer with 5 holes covering an extensive lakes and river area adjacent to The River Wensum. Again Shaun Rutt nailed this one with a net par round of 36pts followed by Nigel Stevenson and Karl Robson (10hc) both on 34pts.
Day 3 – and skipper Nigel Stevenson added some fun elements to the round with penalty shots for lost or bunkered balls off-set by bonus points for each club removed from the players bag and spot prizes for nearest the pin, some members reducing their club numbers to just 7. With penalties and bonus points calculated the round winner was Dave Gregory 42 points, Mike Barham second on 39pts and Mark Vinter sneaking third on 31pts
Final scores
Overall winner with a weekend average of 35.25pts (141pts) – Mike Barham, Second on 135pts Mark Vinter just nudging roomy Nigel Stevenson to 3rd on 134 points. Booby prize went to Shaun Rutt after a disastrous round on the last day!
Our thanks to the pro-shop and staff at The Wensum Valley Hotel and Golf for a fantastic weekend.