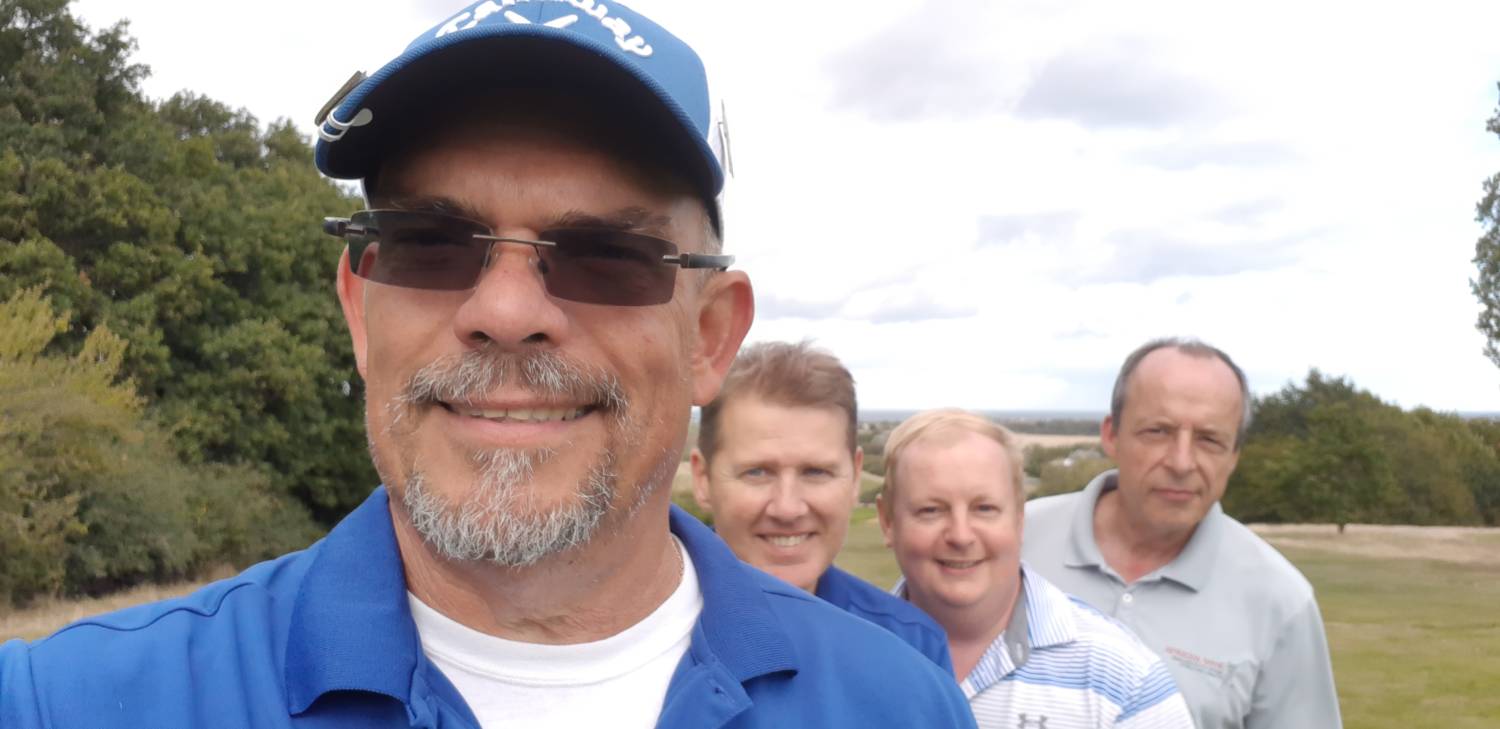 A window in the recent bad weather made Chestfield GC a spectacular venue for the ninth society event of the year. The KO cup semi final was won by Kevin Oxberry (18hc), beating Paul Rayner (30hc) 4/5 and booking his place in November final where he will face either Ian Jackson or Alex McBeth.
Kevin also came 3rd in the Stableford competition behind Alex McBeth (17hc) 38 points and first time winner Dave Taylor (10hc) with a sensational 39 points won on the 18th with a birdie.
Dave Taylor capped his winning day with the nearest the pin award, Paul Sequenza (stand in skipper for the day) and Kevin Oxberry also picking up spot prizes for nearest the pin and nearest approach shot.
The 2s club was a roll-over. See press report below.