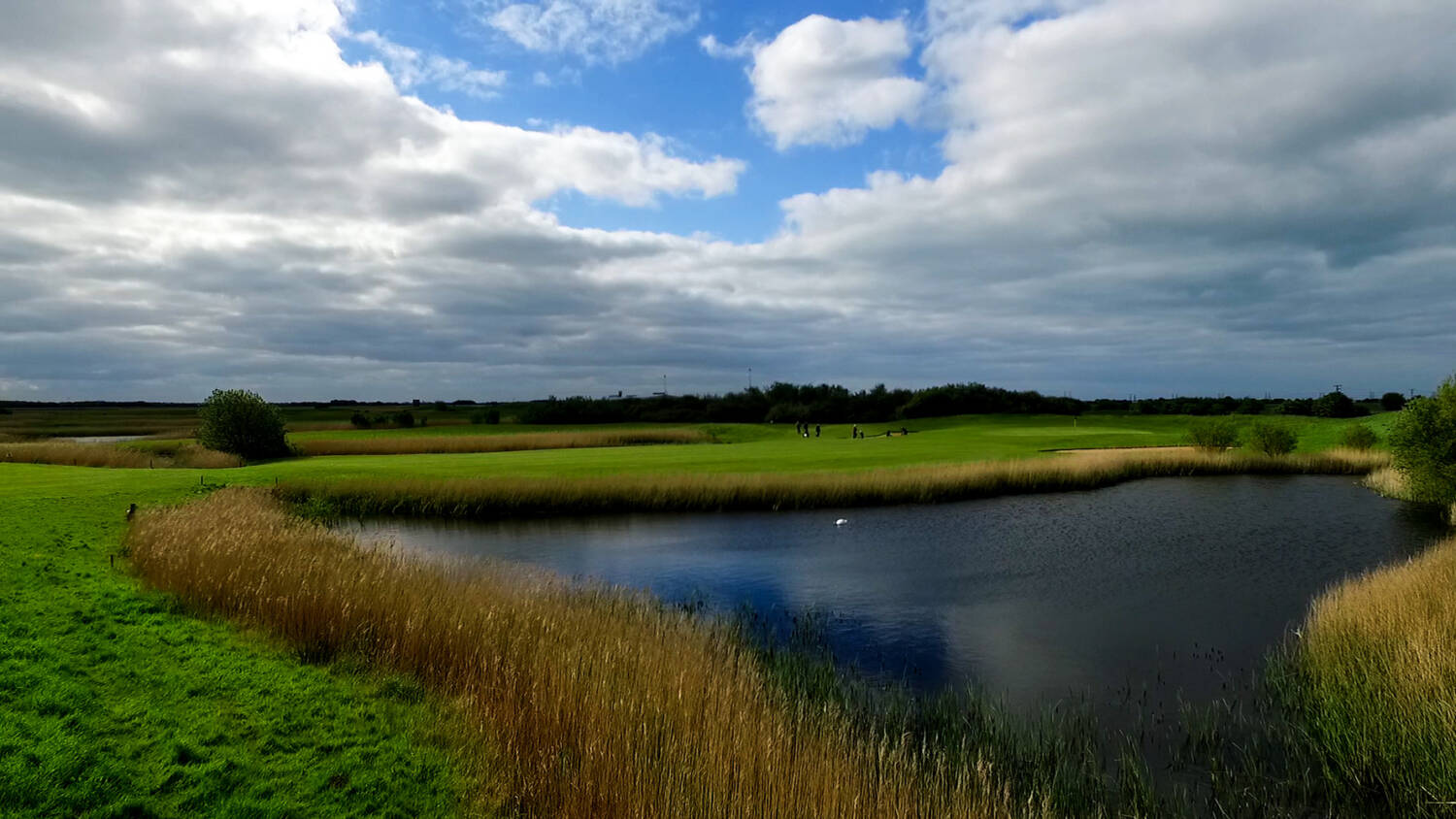 Thanks to the excellent breakfast, friendly staff, unique weather and location, Lydd GC is a big favourite with members and our latest visit was no exception as lashing rain and strong winds made for a challenging days golf.
Mick Bedford's last round Sene Valley was a woeful wooden spoon winning 18 points playing off 18 handicap, his return and new 28 handicap inspired a jaw dropping 37 points to take 1st prize. Carl Bolton (16hc) put in another steady performance with 35 points for 2nd place and a 'count back' had to be used to separate John Knight (24hc), Gareth Venables (18hc) and Alan Mountain (24hc) all on 31 points with Gareth Venables eventually taking 3rd.
The Beast that is Lydd took many casualties as the rest of the field struggled with the conditions, over half the members returning less than 30 points and losing 52 balls between them!
Spot prizes (pocket of logo balls) for nearest the pins and longest drive went to John Knight, Pat Dawkins, Alan Mountain, Alix Mitchel and Simon Fowler. 2s club rollover (£34.00) was split between Alan Mountain and John Knight, the sweep stake went to Kingsley Williams and this months Wooden Spoon was graciously accepted by Chris Snell. The KO Cup semi-final between Kev Mullins and John Knight was won by John Knight 6 and 5 which set's up an interesting final at Boughton GC in December between John Knight and Pete Kenehan.
Seasons match day fines are now over £370.00 with all monies going to: www.facebook.com/hope4ethan
Photos: Andy Stevenson