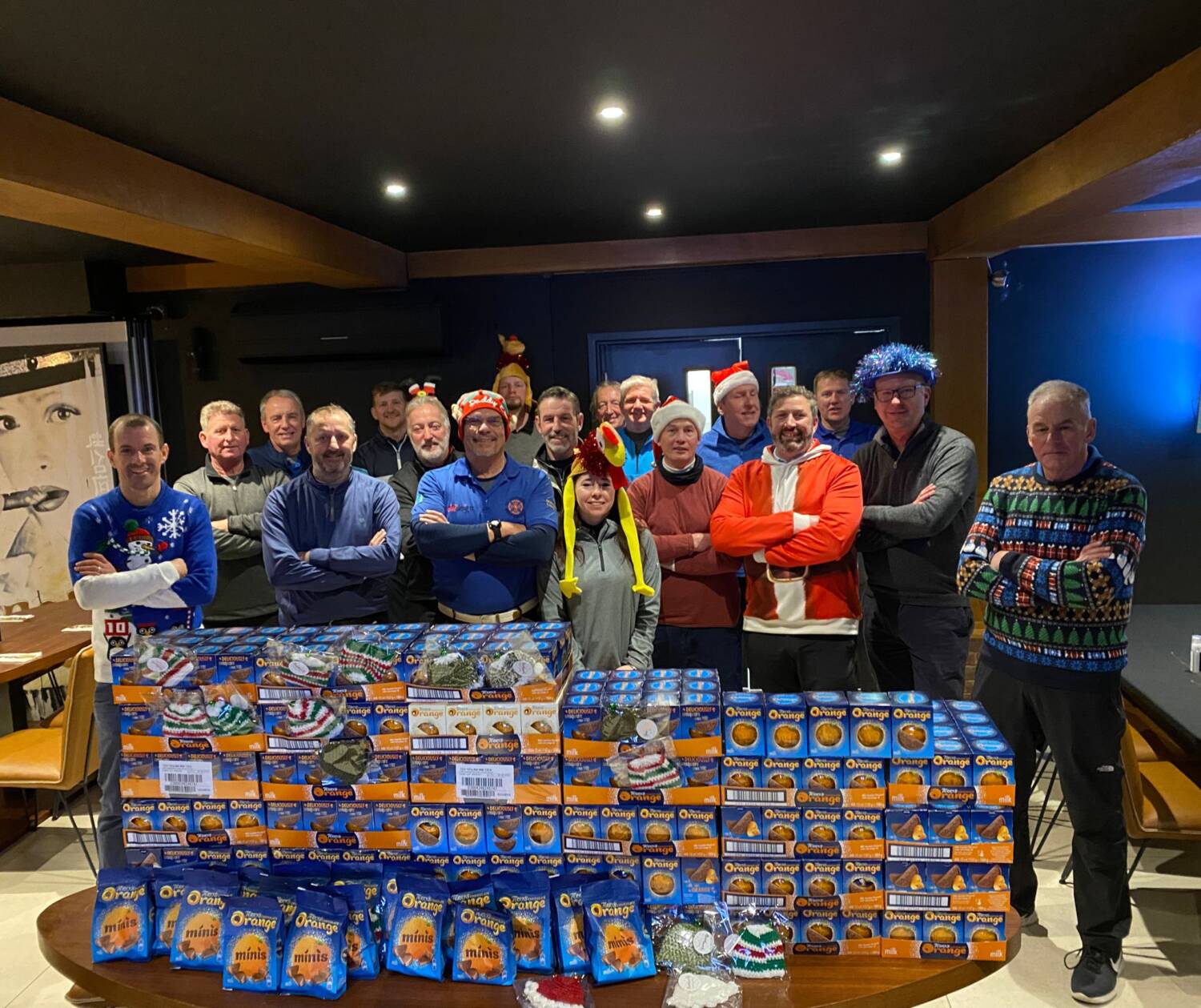 It was touch 'n' go if this event would happen with heavy overnight rain, but the Boughton GC pro Steve Mitchell and his green keepers pulled out all the stops to make sure our last society day went ahead.
Gareth Venables(20HC) left it to last day to win his first society match with a colossal 41pts just pipping Bob McDougall (24HC) on 40 points. Ever consistent Carl Bolton (17HC) racked up another impressive 37 points for 3rd place. In the KO Cup Final, Pete Kenehan (19HC) smashed it with and emphatic victory over John Knight (26HC) 8 and 6, the KO Cup play off final was won by Alex Mitchell, beating Kevin Mullins.
The annual year awards were presented by the 2021 skipper Nigel Stevenson:
Most Points (369pts): Carl Bolton
Best Average (38.33pts): Carl Bolton
KO Cup: Pete Kenehan
Most Wooden Spoons: Chris Snell
Player of the Year: Paul Sequenza
The day was also all about raising money for local charities as the society pushed the 2021 total to over £2,000. Chairman Kevin Mullins asked members to support the Chris Lamb Chocolate Orange campaign by donating Chocolate Oranges to front line medical staff in Kent. Members responded with a wall of confection, 440 in total.
Signing off after 2 years as skipper, Nigel Stevenson thanked the committee members for their support saying…
"there have been many changes over my tenure as a result of Covid: the move from Saturday to Friday golf, new bank account for payments, new prizes including the wooden spoon, sweep stake and return of the old favourite, the 2s club. I've thoroughly enjoyed moving the club through a difficult time and hopefully passing on a well structured and vibrant golf society to the new skipper Paul Sequenza"
Photos courtesy of Simon Fowler