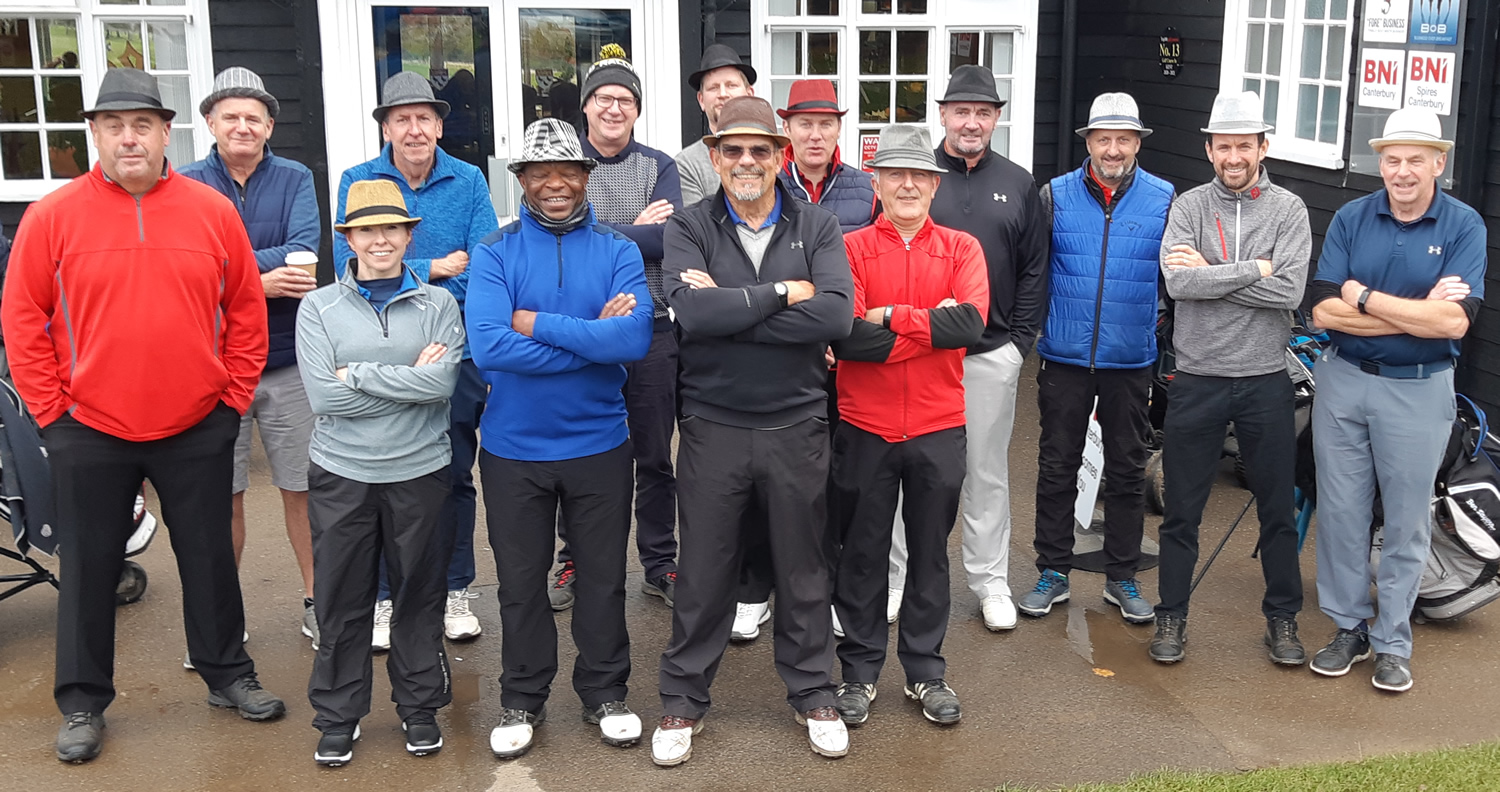 Strong winds and heavy rain made for a challenging days golf at Scotland Hills. Scores were below average as members took on the weather with the "Trilby Challenge" group competition plus the League and KO Cup up for grabs.
Mick Bevan's (26HC) run of form continued after 2 podium positions in as many months taking 1st prize with an impressive 40 points. Mick took home the "Trilby Challenge" trolley bag donated by Del Kennett. Carl Bolton (17HC) reinstated his challenge for the 'most points' trophy with a return to form on 35 points and rookie new member Chris Snell (28HC) 34 points just edging Peter Kenehan (15HC) for 3rd place on count back.
However Peter Kenehan did enjoyed success in the KO Cup semi finals against Alix Mitchell (3 and 2). In the other cup matches John Knight beat Alan Mountain (2 and 1), Kevin Mullins beat Gareth Venables (4 and 3) in the quarter finals, see KO Cup draw.
Group matches, the "Trilby Challenge" was won by group 4 (Chris Snell, Bob McDougall and Mick Bevan) with a team average of 33 points, each taking home a case of beers.
Spot prizes went to: Nearest the pins: Nigel Stevenson and Carl Bolton (x2). Nearest the pin approach: Paul Sequenza, Longest Drive: Kingsley Williams. Bob McDougall enjoyed his 3rd wooden spoon.

2s club is a roll-over, Bob McDougall and Alan Mountain shared the Sweepstake.
Next event: Lydd GC 26th Nov 21
Presentation by Treasured Friends director Carl Bolton, photos Paul Sequenza