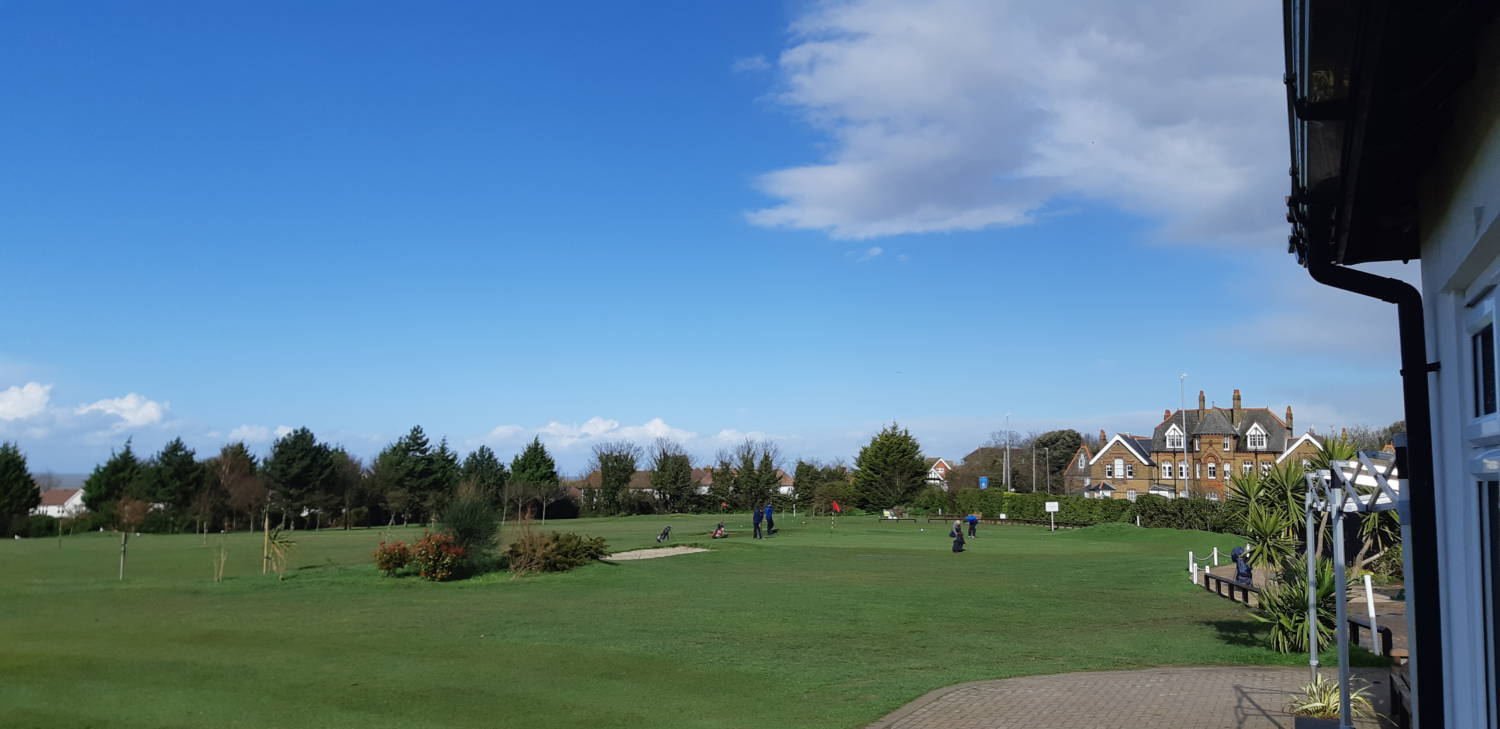 The weather was always going to affect the Westgate fixture with heavy rain and strong winds forecast. The lead 4 ball group trudged off after just 7 holes as the rain lashed down on this exposed Kent coast course.
The remaining members battled on as the rain turned to hailstones, then as if a light had turned on, bright sunshine betrayed the previous conditions.
Ex England boxer Ricky Woolley (35hc) showed pugilist determination to take top podium position with an amazing 38 points, 5 of which came from one hole (2 for 5). Last months winner Carl Bolton (18hc) playing on his new handicap put in another top drawer performance for second on 36pts and Kevin Beasley (31hc) third on 34 points.
"Treasured Friends Cup" winners on the day were Pete Talbot (v Mark Vinter), Paul Sequenza (v Andy Bacon), Kevin Beasley (v Nigel Stevenson and Carl Bolton who beat last years cup winner Keving Oxberry.
Spot prizes for nearest the pins were collected by Carl Bolton (NP) and Nigel Stevenson (NPA).
Match winner Ricky Woolley also won the 2s club pot and this months wooden spoon went to club chairman Kevin Mullins (see family reaction video)
Awards presented by Carl Bolton – MD Treasured Friends