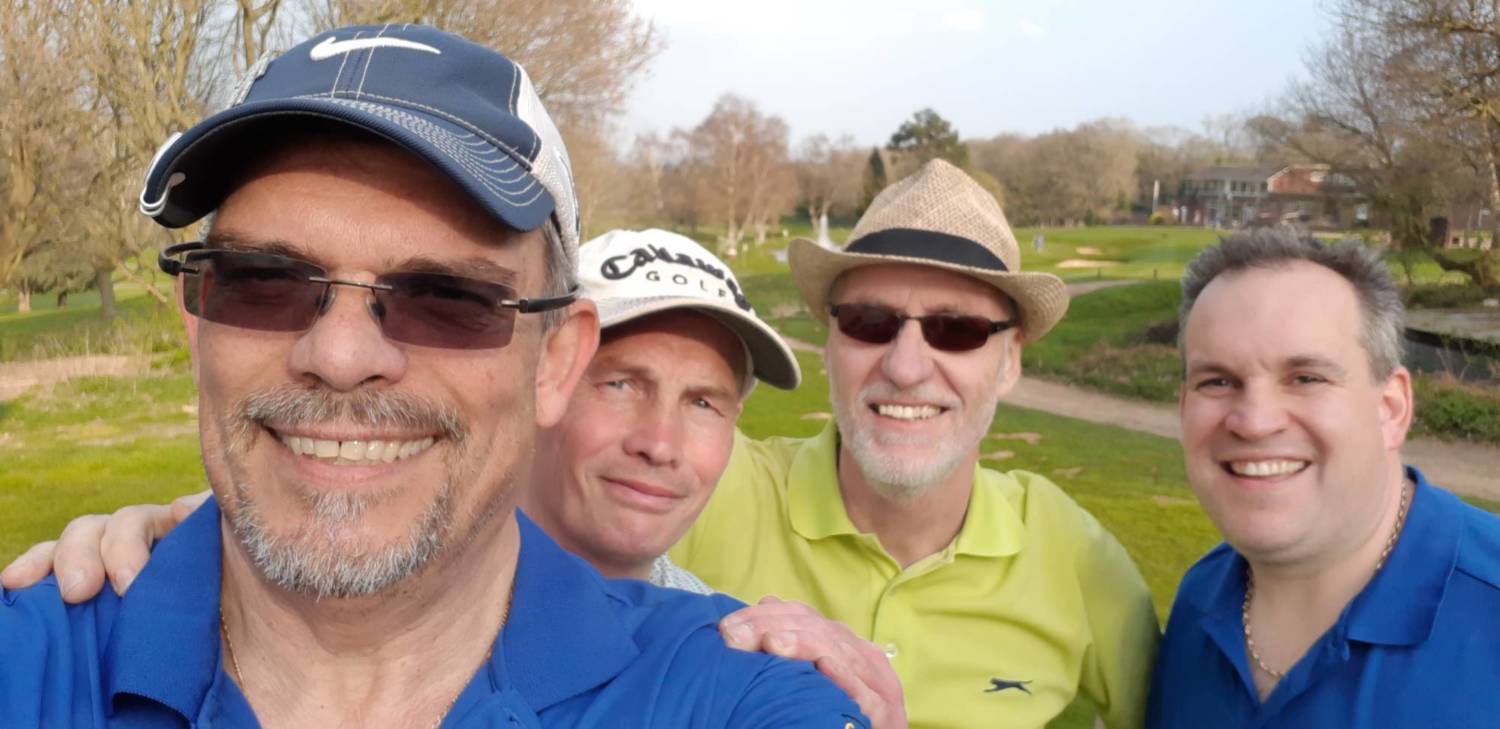 Return visit to West Malling GC after a few years on the East Kent circuit, it was a beautiful day that greeted us on this famous West Kent golf course. Playing the 'Spitfire', 18 member attended the third event of the fixtures calendar.
Two new members joined us, Ricky Woolley and West Malling member Mark 'Sids' Sidders taking advantage with some local knowledge.
Soon to be less than 20 handicapper, 62 year old Nigel Stevenson took the course by storm, even after 3 blank holes Nigel romped home to victory with 42 points. Appropriately Handicap Sec Andy Oxberry (13) took second with 40 points closely followed Match Day Sec Paul Sequenza (22) on 39 points.
Four cup matches were also played with Ian Jackon (12HC – winner) and Pete O'Hare (35), Errol Lock (11HC – winner) and Simon Fowler (37HC) needing a 19th hole to find a victor. Paul Sequenza and Rob Impey also progressed against Dave Taylor (12HC) and Ricky Woolley (28HC) respectively.
Spot prizes were won by new member Mark Sidders (nearest the pin), Paul Sequenza (newarest the pin) and Alex McBeth (nearest the pin – approach). There was also a bonus spot prize for the elevated 14th won by Errol Loch. 2s club was a rollover
See KM report below
Video: Eventual winner Nigel Stevenson teeing off on the 1st at West Malling Spitfire course.