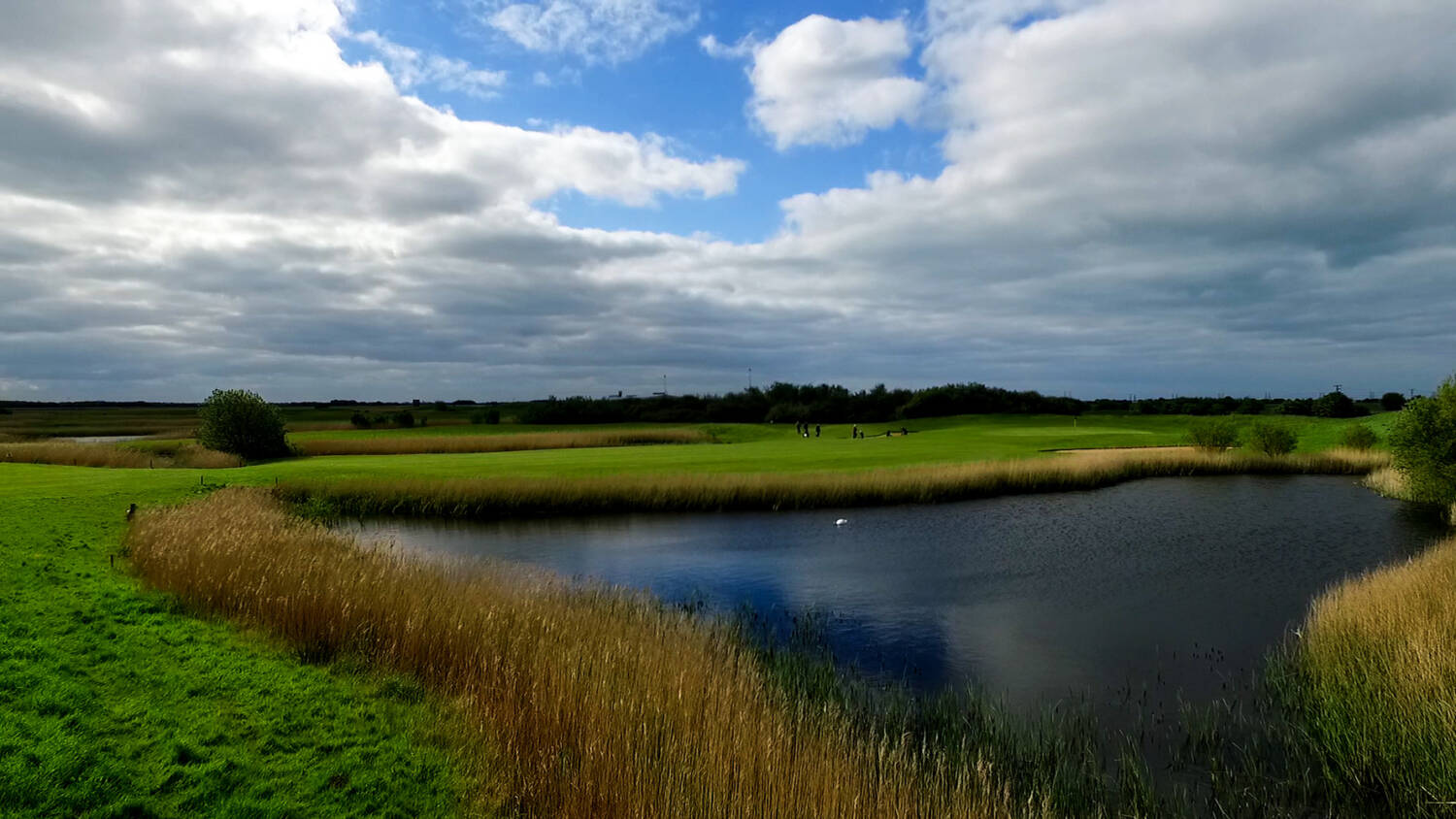 Members refer to Lydd as 'The Beast' due to the hostile condition and prolific water hazards on this exposed marshland course. Our latest visit was unusually bathed in sun but a brisk breeze still made playing conditions challenging with a total of 48 balls lost to the deep!
Coming out top with a relatively low score was John Knight (25HC) on 34 points, very closely followed by Bob McDougall (20HC) and Mick Bevan (19HC) both on 33 points, the later just taking second on count-back.
Spot prizes for nearest the pins went to Mick Bevan, Chris Snell and Pete Kenehan. Longest drive went to Simon Fowler, each receiving a pocket of balls.
In the KO cup Alan Mountain beat Simon Fowler 1 and 0, Bob McDougall beat Derek Bevan 5 and 3 and Kingsley Williams beat last years KO cup winner Pete Kenehan in a sudden death playoff after a halved round.
No one had John Knight in the winners sweep stake so that roles over to Dale Hill, the 2s club cash pot was won by John Knight.
The wooden spoon for the lowest score went to Chris Snell.
Photos courtesy Simon Fowler and Paul Sequenza