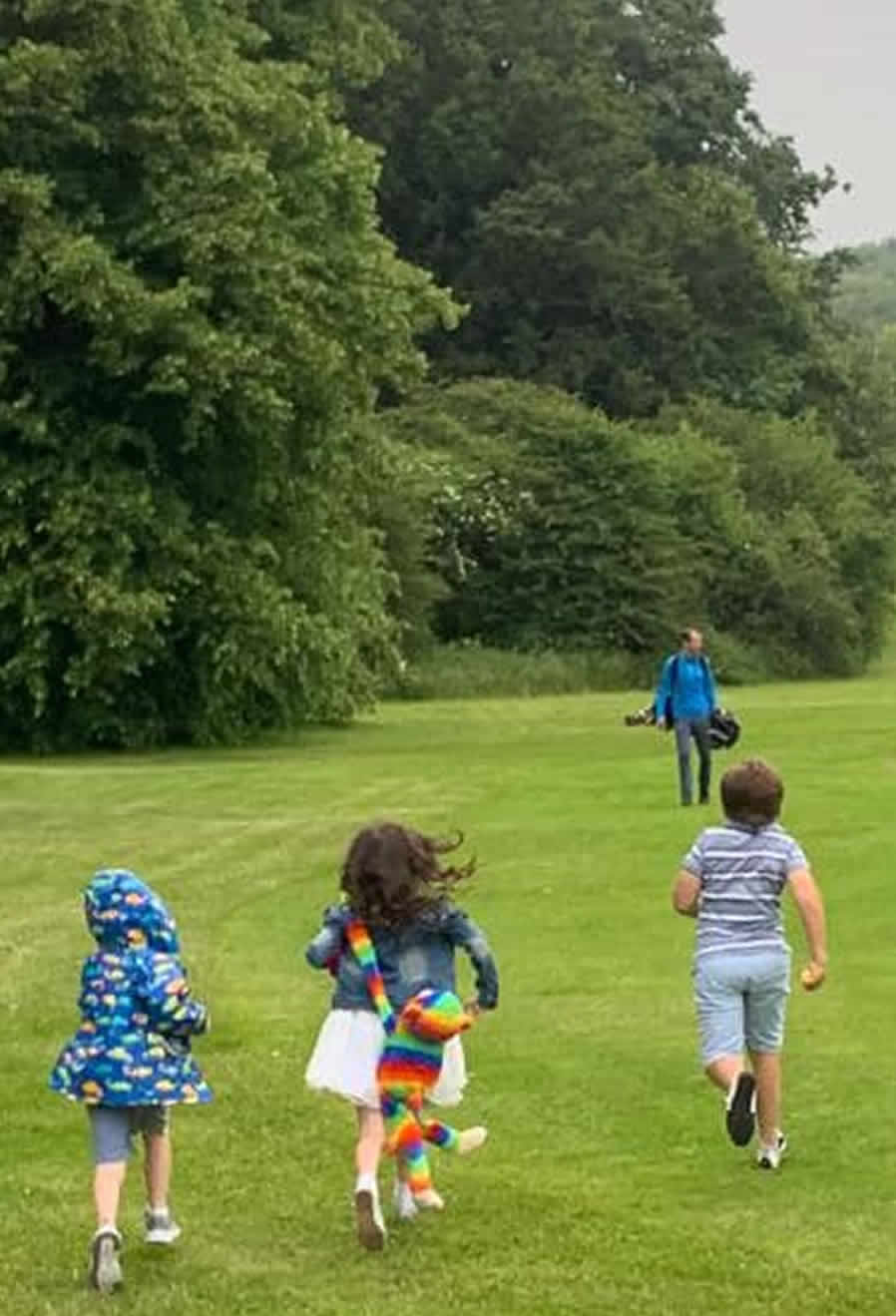 Wear Blue for Ethan Charity Society Day
Winners
Round 1 and 2, overall winner (Stableford points)
Karl Robson (11HC) – total 75 points
Alan Mountain (25HC) – total 74 points
Pat Dawkins (16HC) – total 68 points
Winner round 1 (morning)

Karl Robson – 40 points
Winner round 2 (afternoon)

Alan Mountain – 42 points
Guest winner
David Bird (17HC) – 68 points
Spot prize winners morning round 1 (pocket of logo golf balls)
Nathan Sparks, Sean Rutt, David Bird, Karl Robson, Tyler Venables, Darren Holman,
Spot prize winners afternoon round 2
2nd nearest the pin – Andy Stevenson (pocket of logo golf balls)
6th on the green – Sean Rutt and Karl Robson (£10 each to charity, sponsored by Treasured Friends)
10th longest drive – Carl Bolton (pocket of logo golf balls)
13th nearest the pin – Simon Fowler (£50, sponsored by Stevenson Builders)
17th nearest the pin – Rob Chiles (£50, sponsored by Karl Robson)
18th nearest the pin in 3 – Tyler Venables (£50, sponsored by Oast House Media)
Summary
The annual charity day "Wear Blue for Ethan" took on a new format with 2 rounds of 18 holes at Broome Park Golf Course on an overcast day. With 28 members and guests contesting over £300 worth of prizes it was Chestfield and St Stephen's Vice President Karl Robson (11HC) who took the overall 1st prize trophy (supplied by Ricky Woolley). Just one point split Karl and Alan Mountain (25HC) with 3rd going to Pat Dawkins (16HC).
The 3 x £50 sponsored spot prize holes were won by Simon Fowler (13th), Rob Chiles (17th) and Tyler Venables (18th), the Treasured Friends 'on the green' par 3 6th raised £20 (Shaun Rutt and Karl Robson)
The main event was of course the money raised for Ethan who has MPS, a very rare disease that requires regular care. This year the society managed to raise over £1200 thanks to sponsorship, raffle prizes and donations from members and sponsors. This figure surpasses all other past monies raised and will help Ethan and his family in the future.
A big thanks to everyone who supported Ethan the day.
Next event
Ashford GC 30th July 2021 (see event page)