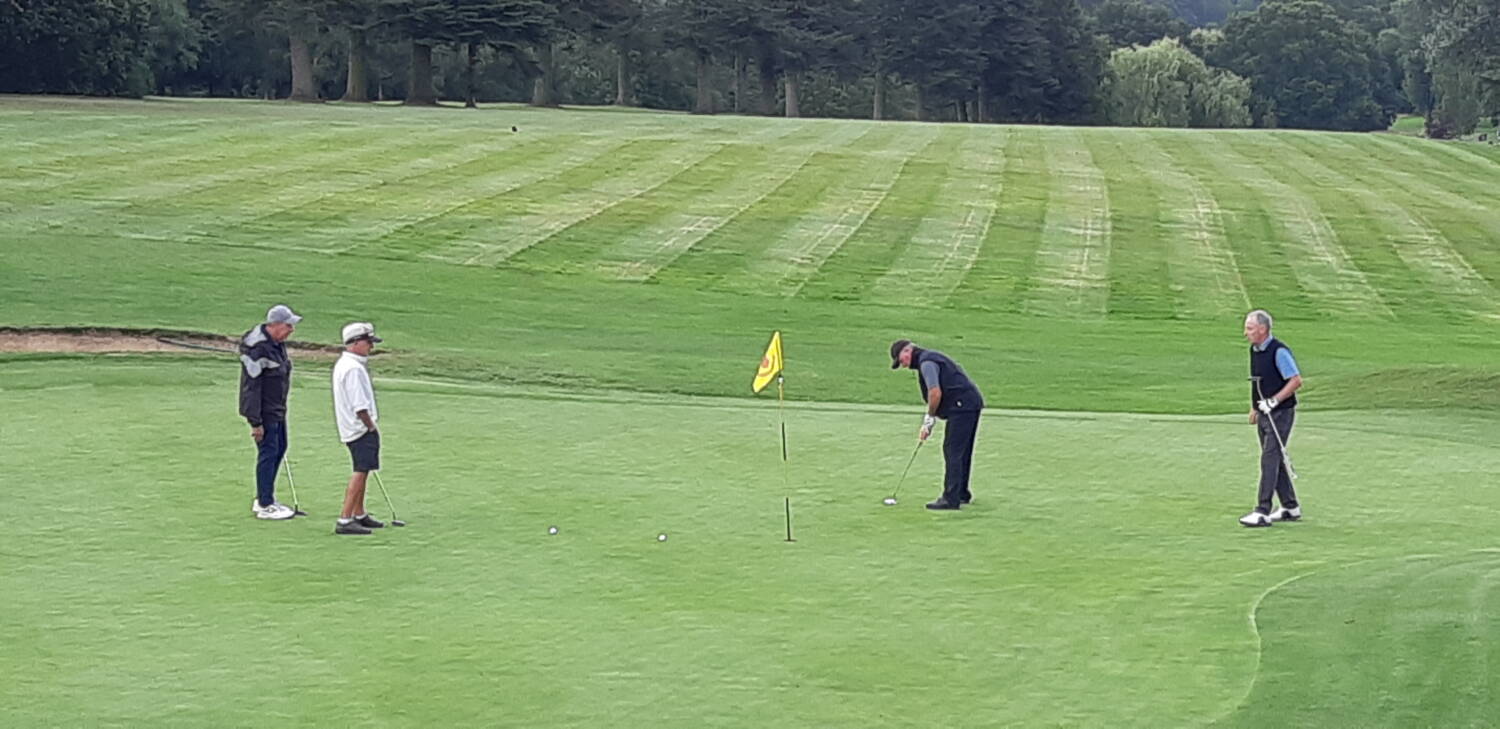 As storm 'Evert' hit the South East the already challenging Ashford course made for a difficult days golf. With only 7 points separating the entire field it took count-backs to separate all the winners and losers.
New member Del Kennett (23HC) took 1st place with a 4 for 2 (Stableford) on the last hole just nudging Simon Fowler (27HC) to 2nd on count-back. 3rd place was between Mick Bevan (24HC) and Andy Stevenson (17HC) with Mick again just ahead on count-back.
The last place wooden spoon was a mash up between 4 members with Bob McDougall (23HC) taking the prize on count-back with 23points.
Not all the spot prizes were claimed with nearest the pins going to Pat Dawkins (2), Ian Jackson and Paul Sequenza. The society also organised a Juniors v Seniors competition with a case of beer going to the juniors 2-1. Special thanks to Del Kennet for the awards supplied for this event.
Next event
Chestfield Golf Course 27th August 2021