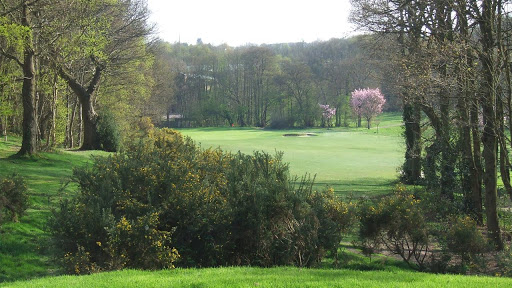 Meet at 1.00pm Lunch in the club house, 2.00pm first tee off @ £45pp

Payment
Starling Bank, Sort code: 60-83-71, Acc: 57817774
ID BACs payment "GOLF [your name]"
All members, please bring a raffle prize
THIS PAGE WILL BE UPDATED
payment/attendance confirmation no later than: 28th July 21
On the day…
First trip to Ashford GC for the society, there are some interesting holes including a 100yd par 3 over a pond and the awesome 13th. 2s club is back!
This event will also include boys (and girls) v seniors competition with Pat skippering the seniors, Paul the boys and girls using match-play Stableford (ie: both players points combined, most points wins the hole)
Tee times, boys and girls v seniors
Kevin Mullins (Group Leader, 26HC) and Ian Jackson (EGHC) v Nigel Stevenson (EGHC) and Del Kennett (EGHC)
Alan Mountain (25HC) and Paul Sequenza (EGHC and 'boys' captain) v John Knight (Group Leader, 28HC) and Carl Bolton (EGHC-1)
Andy Stevenson (18HC) and Mick Bevan (24HC) v Bob McDougall (EGHC) and Pat Dawkins (Group Leader and seniors captain, 17HC)
Gareth Venables (Group Leader, EGHC) and Alix Mitchell (EGHC guest) v Ricky Woolley (28HC) and Simon Fowler (EGHC)
No replies to date:
Kevin Beasley
Pete Talbot
Royston Gough
Please be aware there are limited spaces for this event
Handicap update
*EG (England Golf) HCs use app for slope index correction, non-EG members will have + 2 stokes applied to their HC (NEW) to match EG members.
Presentation
There will be a presentation after the event
Results (will appear here)

Winners (members only)
TBA – 1st, 2nd, 3rd, 2s club (£1), nearest the pin
All attendees – boys and girls v seniors result
Fines: bunker per shot 50p, lost ball £1 per ball, swearing in front of a lady 50p (£5 for Ricky)
Summary
TBA
Next event
TBA
If you do not reply yes/no or fail to make payment by the dates above you will NOT be entered into the society day event.
Please read the following and action accordingly…
Confirm attendance by replying to the message YES or NO and make your payment (see below)

Tee times above with group names
Do not meet in groups larger than the Covid rules allow
Course etiquette and rules apply
Note: If you miss your tee time you have 2 options:
catch up with your group on the course
go home (there are no spare places in later groups)
Payment
Pay by transfer only (no cash on the day) to Carl Bolton (treasurer)
Starling Bank, Sort code: 60-83-71, Acc: 57817774
ID BACs payment "GOLF [your name]"
Club rules for all events until further notice

Group leaders* to…

ensure all in your group are clearly named with handicaps on the card
tee off at your allotted time
NEW, ensure nearest the pins are clearly marked on the green
all Stableford scores are completed and totaled correctly

Preferred lie (fairway only) relief from divots, 6″ from the ball position, no closer to the green, do not clean the ball unless winter rules prevail  – no penalty
Gimmes, no more than 1 putter grip length at the discretion of the other group members
Out of bounds and lost ball, relief 2 club length in from the edge of the fairway adjacent to ball entry point – 2 shot penalty
See st-stephens-golf.co.uk/2021-society-rules-update for more about these club rule updates
Golf England App: If you're a club member and using the new Golf England App your society handicap must match the App handicap for the course you are playing (not your membership course)

See: st-stephens-golf.co.uk/members for more about handicap and prizes