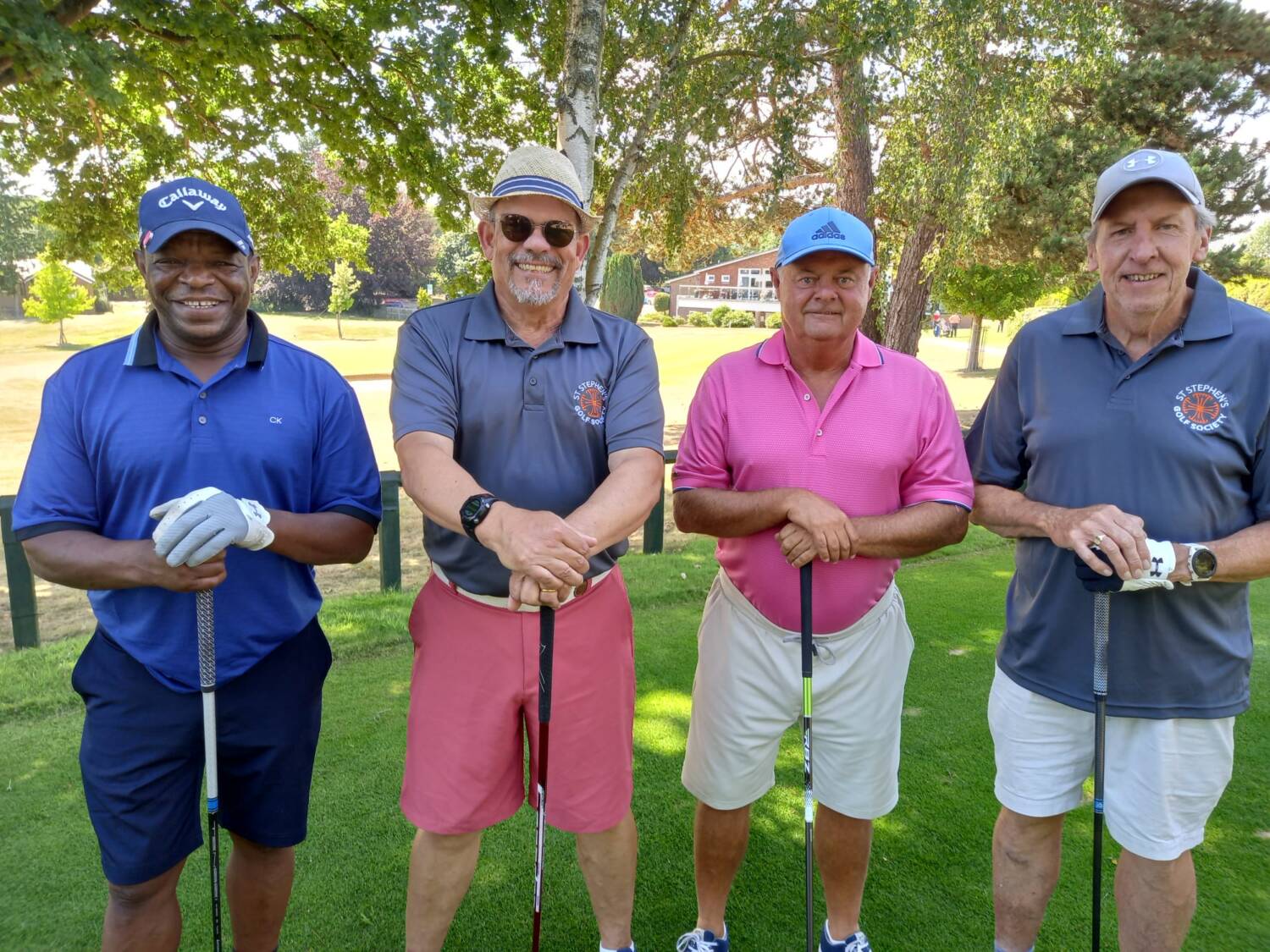 Members enjoyed a glorious sunny days golf at an immaculate and very testing Ashford (Kent) Golf Course. Fast greens, tree lined fairways and a Smörgåsbord of holes and hazards was a challenge for any golfer.
Rising to that challenge and on countback the eventual winner was Alan Mountain (25HC) 36 points, 2nd, new member Tony Clark (24HC) 36 points and 3rd was Simon Fowler (26HC) also on 36 points.
In the KO Cup, Paul Sequenza beat Ricky Woolley 5 and 4, Mick Bevan beat Alix Mitchell 10 and 8.
Spot prizes (nearest the pin, pocket of logo balls) were won by: Simon Fowler, Gareth Venables and Mick bevan. Bother Derek won the 2s club and John Knight picked the winner to take the Sweepstake.
The top prize was of course the wooden spoon, and this months winner was Ricky Woolley
Photos courtesy Paul Sequenza