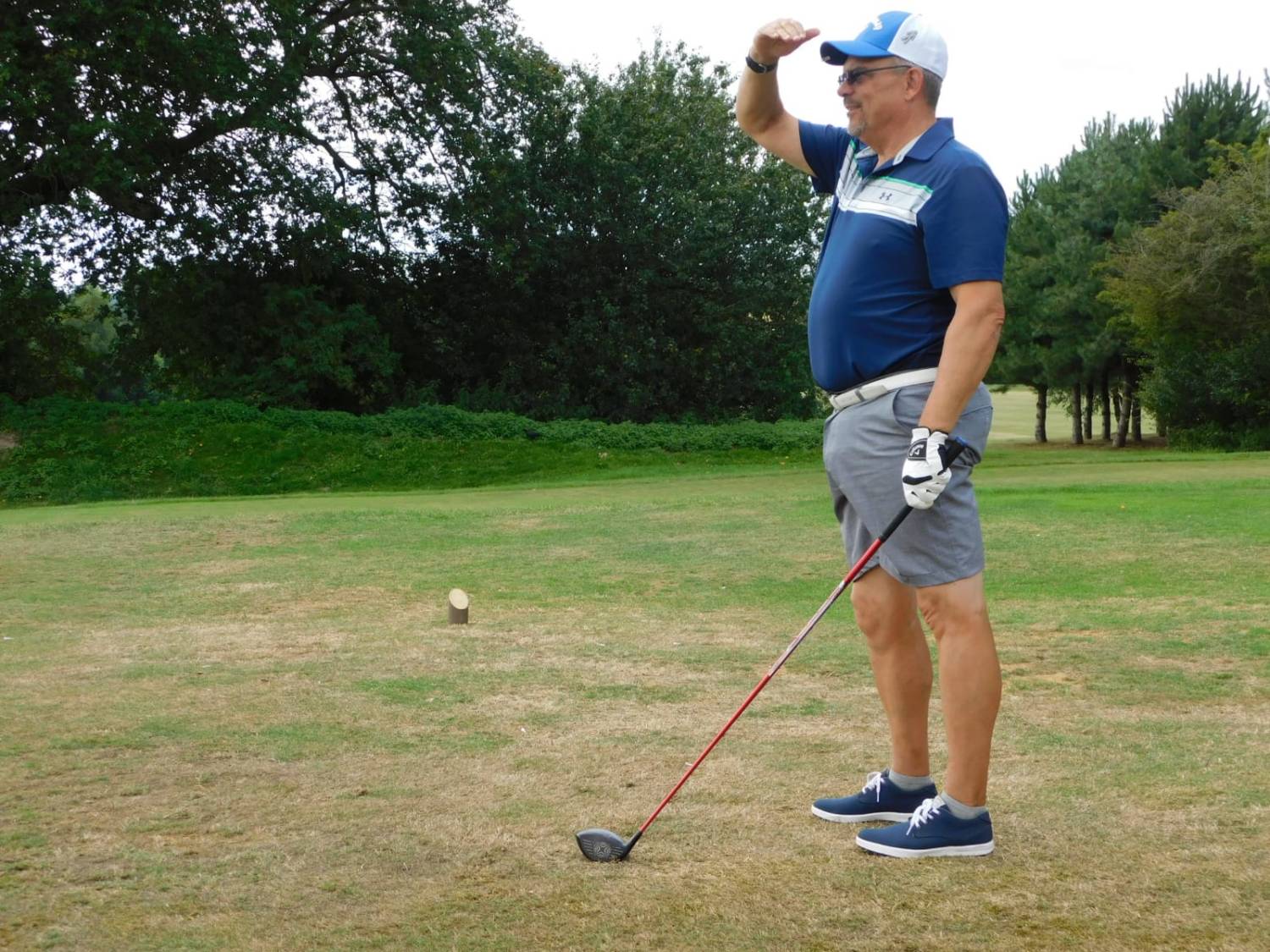 Welcome to the start of the 2020 season, as this years skipper I'd like to outline some changes to our match days and confirm existing rules to help members with their society day golfing experience.
The season consists of 11 competition society days starting this month (January) with the 'beast' of Lydd.
The 3 main competitions remain as previous years…
Most points
Highest total points for the year from 11 events. Winner receives the Highest Score Shield
Highest Average
Highest total average points for the year based on your best 7 cards. Winner receives the Best Average Shield
KO Cup
Winner receives the Knock Out Cup (there is no longer a fee to enter this competition thanks to our club sponsors)

Notes:

The draw for the 2020 cup was made at the December 2019 AGM and is available on the KO Cup page.
After each round, results will be updated as the competition evolves with the finals to be played this year at Boughton on 28th November 2020.
There are pre-set end dates for each group of rounds to be completed, see the draw PDF for dates.
Should a member drop out or is unable complete a round by the end date the member knocked out previously by that person takes their place. This is the so called 'suck back' rule** used in previous years.
Should you miss the end date the opponent goes through**.
In some cases both members may not be able to play their cup match within the time period allotted. If both players concur their match can be played at an agreed venue before the next round starts. Please make me aware if you want to make this change.
All KO cups to be played in the 'Match Play Stableford' format, ie: your Stableford point score for the hole, for example if player A scores 3 for 3 and player B scores 4 for 2, player A wins the hole. Most holes won wins the match, in the event of a tie the 'count back' process will be used.
Gimmes
The society has always been a friendly group therefore 'gimmes' are permitted and as a guide, no further away from the hole than a putter grip length. However 'gimmes' are not acceptable in any KO cup competitions.
Slow play
The new law states that there's a 3 minute time allowance from arriving at the lost ball area. Also, to speed the round up members are reminded that they can use the new rule adopted last season to play from the fairway at an agreed point of entry (lost ball, out of bounds, unplayable ball) with a 2 shot penalty. For example: player hits a drive and the ball goes out of bounds, from the point of entry of the out of bounds area, walk to the fairway no closer to the pin, take a drop max 2 clubs length from the cut. You are now playing your 4th shot. You can also use this rule for your second or third shot with a 2 shot penalty. Make sure your playing partners are aware before replacing the ball (if is common courtesy to state 'provisional ball' and then name the ball make and number)
Fairway divot (new – St Stephen's GS only)
If your ball settles in a fairway divot you can play the ball as a Relief from Abnormal Course Conditions, Make sure your playing partners are aware before moving the ball.
Match day awards
The following awards will be presented on the day…
Overall winner: £40.00 (increased)
Second: £20.00
Third: £10.00
Last: Wooden Spoon (new)
Nearest the pin 1: pocket of balls
Nearest the pin 2: pocket of balls
Nearest the pin approach shot: pocket of balls (new)
2s club: 2's club pot at £1.00pp/event
Match day team selection (new) Cup match and buggy pairs take preference.
Each 3 or 4 ball group will have a vice skipper responsible for:
on course decisions
collecting and checking all score cards in their group (inc cup results)
returning all score cards to the skipper clearly marked
returning course markers (last group out)
All playing groups will be randomly selected unless..
you need to leave early
you require a buggy
you're in the KO cup
Let the match day sec (Paul) or skipper know a min 24 hours before the event if you need to leave early and/or booked a buggy.
Bring a guest (new)
If you bring a guest the following applies…
The match day sec (Paul) will require the full name and handicap a minimum of 3 days before the event
Non-competition guests (not playing to win) pay the match fee + £5.00
Guests who join on the day pay match fee + £10.00
If a member brings a guest who joins and plays a minimum of 3 matches in the season (year) they can claim a free match day worth £45.00*
Skippers day (new) sponsored by Oast House Media
I will be bringing a new event to the society this year: 26th September 2020 at Broome Park.
The day will include…
breakfast in Lord Kitchener's stately home
18 holes of golf
'Trilby match day challenge' (TBA)
fines
par 3 challenge
raffle draw
evening BBQ at The Local – bring a lady!
Mid-Week golf (new)
I'm aware that a few members are available to play golf during the week. As from April 2020 I will arrange midweek matches at courses in the East Kent area and France.
These events will be managed separately from the main events above but if we have enough interest we could develop these monthly matches into a mid-week society. If you're interested let me know.
Finally, I hope you enjoy your golf with me during 2020, if you have any comments or feedback call my mobile: 07931 376 255 or email: sec@st-stephens-golf.co.uk
* Not all society days are available to claim your free match. **In all cases the skippers word is final.