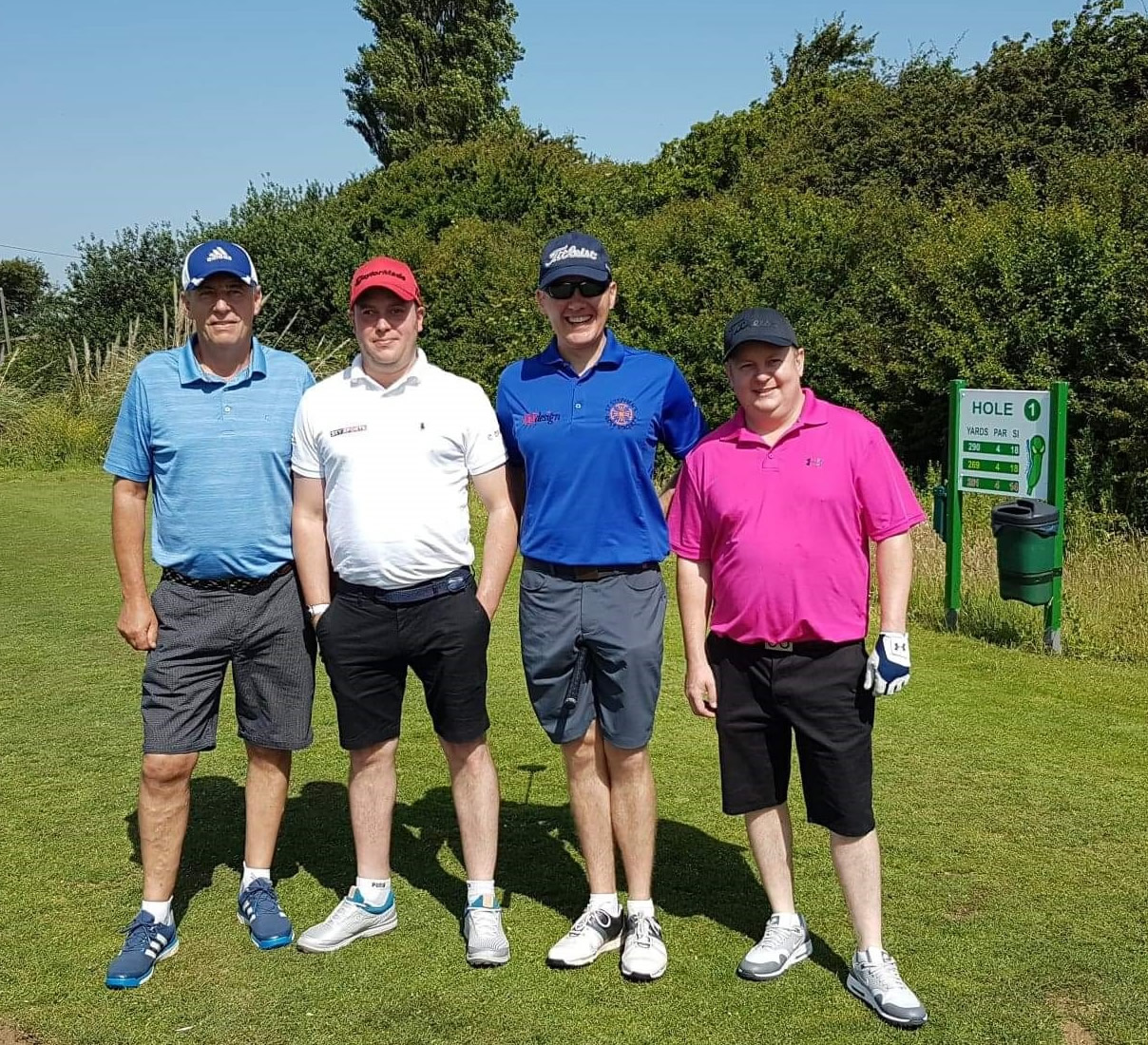 Lydd GC has been a popular venue with the society for many years but we normally play in February – brutal conditions make golf difficult in the winter so members requested a summer date. Well attended and on a very hot Saturday it was the opposite conditions that made for a challenging day of golf at this coastal course.
Howard Turbitt (21hc) made the most of the conditions coming in with 37 points followed by new member Giles Price (18hc) on 36 points and Chris Dawkins (25hc) on 35 points. Spot prizes were won by dad Pat Dawkins (nearest the pin 1), Ian Jackson (nearest the pin 2) and Alex McBeth (nearest the pin approach).
T-Box photos courtesy Ian Jackson and Paul Sequenza.